Plant Genetic Resources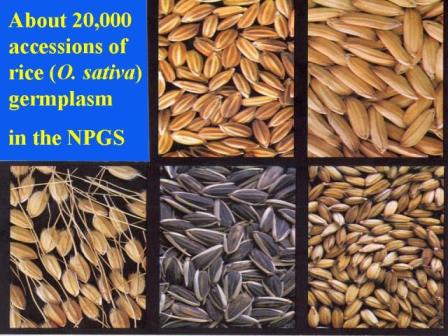 CSSA offers specialized Divisions of Interest, giving you the opportunity to develop focused peer networks and information resources. Via the divisions, members present papers at the Annual Meetings and participate in the business meetings. The divisions may also host listservs, web pages and newsletters. As a division member, you can also guide the division direction by participating in elections and serving through leadership opportunities. As a CSSA member, you may belong to as many CSSA Divisions of Interest as you would like.
Division C-8 of the Crop Science Society of America focuses upon programs associated with conservation, use, distribution, accessibility, documentation, ownership, intellectual property rights, genotyping, phenotyping and gene mining issues of plant genetic resources. Objective of Division C-8 is to phenotype and genotype the major crop germplasm collections to facilitate identification of genes controlling important characteristics for breeding and genetic research and deployment of superior genes into adapted germplasm around the globe.
The USDA-ARS National Plant Germplasm System (NPGS) is currently conserving over 466,000 accessions of more than 11,300 species in more than 20 genebanks managed by Germplasm Resources Information Network http://www.ars-grin.gov/npgs/index.html.