Science & Innovation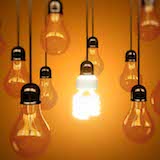 In the coming decades, our agricultural system must sustainably produce food, fuel, feed, and fiber for a rapidly growing global population. The Nation's economic prosperity and security depend on our dedication to developing innovative, science-based solutions to meet our growing agricultural needs and managing efficient food systems.
Science, technology, and innovation policy in the United States is mainly under the purview of the House Committee on Science, Space, and Technology and the Senate Committee on Commerce, Science, and Transportation. An example of science and innovation policy includes the America Creating Opportunities to Meaningfully Promote Excellence in Technology, Education, and Science Act of 2007 or America COMPETES Act and subsequent reauthorizations.