Magic beans? Gardens win prize money
December 28, 2016
The Crops Science Society of American (CSSA) is proud to announce the winners of its School Garden Photo Contest: Green Scene of Chicago, IL, and Kennedy Middle School of Aiken, SC.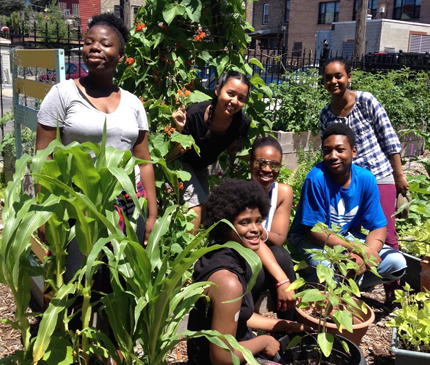 The contest was part of CSSA's celebration of 2016 as the International Year of Pulses (IYP), as declared by the United Nations. What are pulses? Think dry beans, peas, and lentils. This food group is good for human health and good for soil health. Contest entrants showed students planting, cultivating, harvesting, or cooking these nutritious plants.
"One of our goals is to get people to eat more beans – because they are tasty and great for human health – and to get people to grow more beans – because they play an important role in soil health," says Mark Brick, CSSA's IYP committee chair. "School gardens are a natural fit for pulses."
Green Scene's entry, "Scarlet runner beans make a theater set!" impressed with its description of an all-encompassing curriculum. The program guided Chicago teens from planting seeds to creating and performing a play, "Jacklyn and the Bean Stalk," at the Winthrop Harmony Arts Garden. Their play taught about bean nutrition and conquering fears. Audience members sampled garden-fresh beans and received a can of beans for home use. Founder Martie Sanders submitted the application. (More information about Green Scene at http://greenscenechicago.org/.)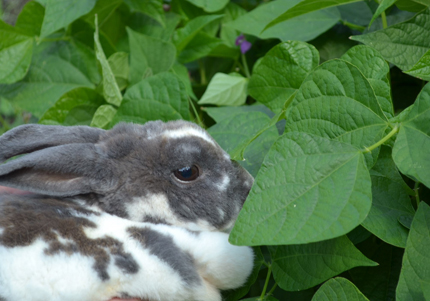 Kennedy Middle School's entry, "WARNING: Rabbits love pulses!" received second place. Teacher Sarah Burnham explained how planting beans brought beneficial nitrogen to the school's courtyard garden beds—as well as a rabbit tourist. "It's hard to say who loves our black beans more – our rabbits or our students," Burnham wrote.
CSSA also created a web page for the public about pulses, www.crops.org/iyp. Special tabs for the public include Informative Videos, K-12 Education, Beans in the News, Grow Your Own, and Delicious Ideas. CSSA has also compiled links to various recipes so you can increase your consumption of pulses.