News Releases
Sleeping soils get a wake up call
Apr. 3, 2017 – Ever heard of a bed that gets tired? The Soil Science Society of America (SSSA) April 1 Soils Matter blog post explains how to wake up raised garden bed soils and keep them healthy.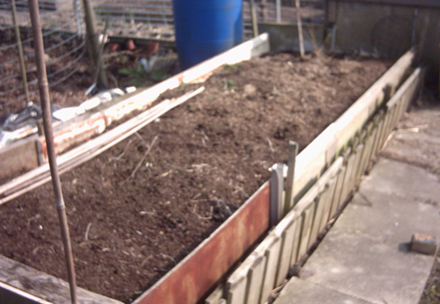 "Raised beds are a great choice because their soils warm up more quickly, which can prolong the growing season," says soil scientist Mary Tiedeman. "Raised beds promote soil drainage, provide adequate space for root growth, and can also be quite beautiful. Lastly, individual raised beds can be managed differently, which allows for growing plants (such as blueberries) that require specific soil conditions."
A few simple tips include:
Avoid soil compaction by using designate pathways.
Promote drainage suitable to your soil.
Amend your soil.
Cover your soil to avoid erosion.
To read the entire blog post, visit http://soilsmatter.wordpress.com.
Follow SSSA on Facebook at https://www.facebook.com/SSSA.soils, Twitter at SSSA_Soils. SSSA has soils information on www.soils.org/discover-soils, for teachers at www.soils4teachers.org, and for students through 12th grade, www.soils4kids.org.