News Releases
Snowpack water hack
Mar. 2, 2017 – Don't forget winter snows when considering the water cycle! The Soil Science Society of America (SSSA) March 1 Soils Matter blog post explains how winter snowpack helps recharge groundwater.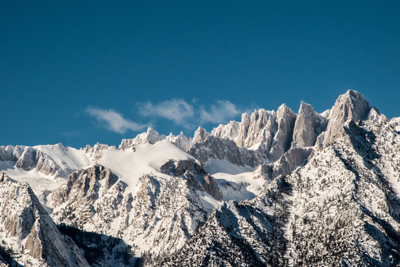 "Snow accumulates in the winter and then feeds streams, rivers, and groundwater in warmer months," says soil scientist James Hartsig. From there, it's all about timing and rate as the snow melts.
Slowly melting snow soaks through thawed, semi-moist soils by infiltration. "This 'surface infiltration' also aids in supplying plant roots and micro-organisms with much needed moisture for spring growth and soil fertility," says Hartsig.
Frozen or saturated soils results in water flowing over the soil as runoff. "This process can lead to environmental damages," Hartsig says, "including soil erosion and sedimentation along the water's path to lower ground."
To read the entire blog post, visit http://soilsmatter.wordpress.com.
Follow SSSA on Facebook at https://www.facebook.com/SSSA.soils, Twitter at SSSA_Soils. SSSA has soils information on www.soils.org/discover-soils, for teachers at www.soils4teachers.org, and for students through 12th grade, www.soils4kids.org.