Crop Residues About

Reasons to Attend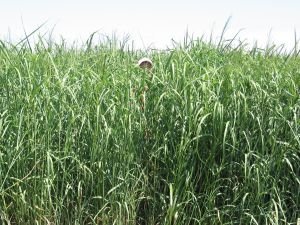 Be at the forefront of agricultural residue removal topics and policy implications
Gain knowledge in a breadth of scientific areas focusing on agricultural residues and soil organic carbon
Provide input to develop a science-based consensus on sustainable agricultural residues removal practices for the 21st Century Bioeconomy

Topics Covered
Soil carbon trends in existing cropping systems
Soil carbon models
Life-cycle assessments of advanced biofuels
Producer perspectives
Industry perspectives
Geospatial and landscape agricultural residue removal practices

Who Should Attend
Those who want to contribute to the development of a publication that can be used as a stable basis for policy and biofuel industries. This might include:
Agricultural and Biosystems engineers
Agronomists
Producers
Soil scientists
Industry representatives
Soil carbon modelers
Life-cycle assessment scientists
Conservation groups
Non-governmental organizations
Agriculture and energy policy makers
More About the Workshop
Crop residues are a feedstock for alternative transportation fuels and a gateway to wider use of other cellulosic feedstocks. But the effects of residue removal on soil organic matter and other cropping system properties are uncertain scientifically.

ASA, CSSA, and SSSA are hosting a policy-focused meeting to address the science of crop residue use for fuels and related bioenergy purposes, and to provide regulatory agencies like USEPA and the California Air Resource Board a robust scientific basis for rule making.

This three-day workshop will provide an opportunity to address critical research and policy issues associated with determining the carbon intensity of advanced biofuels from crop residues. This workshop is designed to improve our mutual understanding of soil carbon results from crop residue removal, soil carbon modeling efforts related to residue removal, and current status of life-cycle assessment modeling to determine the carbon intensity of advanced biofuels from crop residues.

What will this workshop provide?
For agricultural scientists and engineers, this workshop provides an opportunity to share your knowledge and experience with those using the results of your research to develop the models discussed above.

For farmers, commodity organizations, and conservation groups this workshop will help demystify how CI ratings that ultimately influence subsidy payments and credits given to fuels such as ethanol are computed and examine whether or not the science justifies a differential between cellulosic- and grain-based ethanol when used as a component of our transportation fuels.

For those involved in the production of ethanol and advanced biofuels, this workshop will provide an opportunity to share your real-world knowledge of what it takes to develop successful biofuel production facilities and to clearly articulate why consistent policies are so crucial for your long-term success.

And finally, for NGOs, conservation groups and everyone else who wants to ensure that our nation's soils are being properly cared for so that they can continue to provide the food, feed, fiber, and fuel that a growing population requires under an increasingly variable climate, this workshop is designed to hear and discuss your perspectives.
The ultimate goal for this workshop is for the American Society of Agronomy (ASA), Crop Science Society of America (CSSA), and Soil Science Society of America (SSSA) to provide a science-based consensus document as a reference and guideline for biofuel production from crop residues.

Read the white paper developed by ASA appointed Task Force #1607 requesting that a technical workshop be held to rigorously examine the science and assumptions behind Life Cycle Analysis (LCA), CI, and soil organic matter modeling.
Workshop Chair
Doug Karlen, USDA-ARS

Workshop Planning Committee
David Clay, South Dakota State
Thomas Darlington, Air Improvement Resource, Inc
William Horwath, UC-Davis
Steven Kaffka, UC-Davis
Alan Keller, POET
Alissa Kendall, UC-Davis
John Pieper, DuPont
Marty Schmer, USDA-ARS
Stefan Unnasch, Life-cycle associates
Fred Vocasek, Servi-Tech, Inc.
Michael Wang, Argonne National Laboratory