Celebrate the International Year of Pulses in the classroom!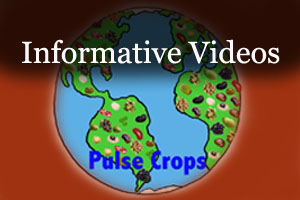 Pulses can be a great part of lessons in biology, nitrogen fixation, sustainability, and soil and human health! Use our informative videos about pulses, geared to K-12 audiences:
Human Health (under 3 minutes) reviews the protein, fiber, and essential minerals in pulses. Eating pulses helps you have steady energy throughout the day!
Soil Health (3 minutes) outlines the process of nitrogen fixation. Working with soil microbes, pulse plants take nitrogen from the air and make their own food. In return, they provide the soil microbes with sugars they need - and when the plants die, they return excess nitrogen to the soil, improving soil health.
Follow these links to classroom resources about pulses:
North Dakota Ag Mag with activities about pulses: https://www.ag.ndsu.edu/food/bean-resources-1/documents/agmag_pulse_magazine.pdf
Six lessons for ages 8-11: Pulse Basics, Health & Nutrition, Cooking with Pulses, Growing Pulses, Pulses around the World, and Food Security: http://iyp2016.org/resources/lesson-plans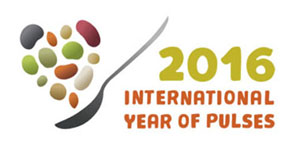 Lesson plans for Grade 4, with options for both Fall and Spring, with or without a school garden: http://vegetables.wsu.edu/schoolgarden/ 
The art and science of plant breeding's "cross/evaluate/select" process, suitable for high school students: https://www.youtube.com/watch?v=IkOxJDycRi4
A look at the history of upright bean development by crop scientists, suitable for high school students: https://www.youtube.com/watch?v=wf_nOs7DP-o